News

DIAM 2017
Bernard Controls at DIAM 2017
Deutsche Industriearmaturen Messe (DIAM)
The second edition of DIAM will be held on 8th and 9th of November 2017 at the Jahrhunderthalle (exhibition centre) in Bochum, Germany.
During the DIAM annual meeting, industry experts & professionals will be gathered to update, discover and share knowledge about valve applications with a special focus on some industries such as automation, propulsion, measuring, power station, chemistry, heat networks, water resources. This event might be the opportunity for you to learn more about BC new products!
We are delighted to invite you to take part in the 2nd DIAM exhibition and look forward to welcoming you on our stand n°A28! We will show you our FIRST BC and BC PREMIUM electric actuation solutions.
Opening hours:
Wednesday & thursday from 8:30 am to 5 pm
Our location on floorplan: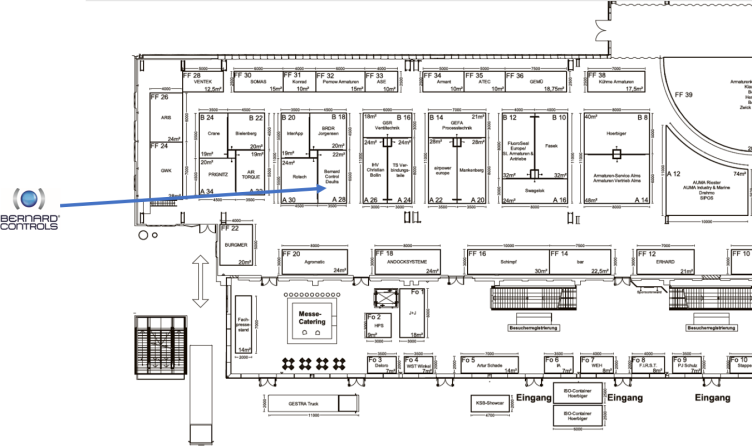 Click here to see the full floorplan
More information on: http://bochum.diam.de/startseite.html
Conferences Agenda
Venue
Jahrhunderthalle Bochum
An der Jahrhunderthalle 1,
44793 Bochum,
Germany
Tel: +49(0)39421-6926-0
Fax: +49(0)39421-6926-20
E-Mail: info@diam.de
Web: www.diam.de