News

WEFTEC 2017
BERNARD CONTROLS AT WEFTEC 2017
Bernard Controls US is delighted to present his new electric actuators solutions: the new quarter-turn AQ & the new multi-turn AT and BT ! Come to visit us on our booth n°2903 at WEFTEC exhibition, from 30th September to 4th October 2017 at McCormick Place, Chicago, USA.
WEFTEC®, the Water Environment Federation's Annual Technical Exhibition and Conference, is recognized as the world's largest annual water quality technical conference and exhibition in North America, providing extensive educational opportunities and unparalleled access to the field's most cutting-edge technologies and services.
We are pleased to invite you to take part in the WEFTEC exhibition and look forward to welcoming you on our stand n°2903 ! We will show you our new electric actuation solutions, quater-turn AQ and multi-tour AT & BT.
Opening Hours:
From 30th September to 4th October :08.30 am -5.00 pm daily
OUR LOCATION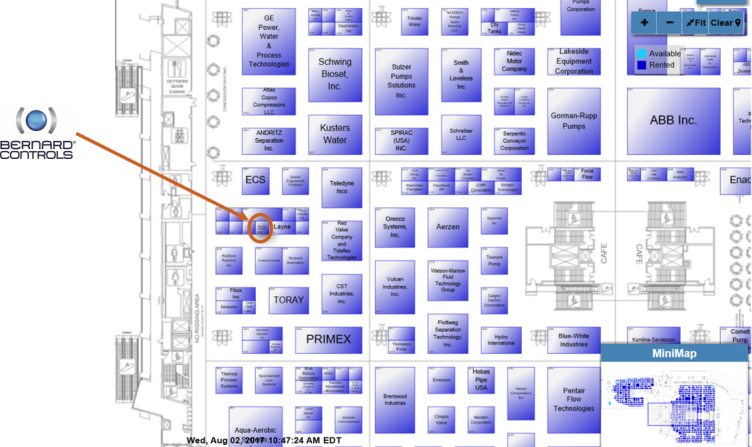 More information on : www.weftec.org/
VENUE
McCormick Place
Chicago
Illinois
United States of America
Water Environment Federation
num: 800-666-0206
571-830-1545
703-684-2492