News

BERNARD CONTROLS new multi-turn electric actuators in preview at Valve World Asia 2017
BERNARD CONTROLS new multi-turn electric actuators in preview at Valve World Asia 2017
During the exhibition which took place in Suzhou, China, on 20th and 21st of September, BERNARD CONTROLS presented in preview its new ranges of multi-turn electric actuators AT and BT, specially designed for the Power-Water-Industry applications.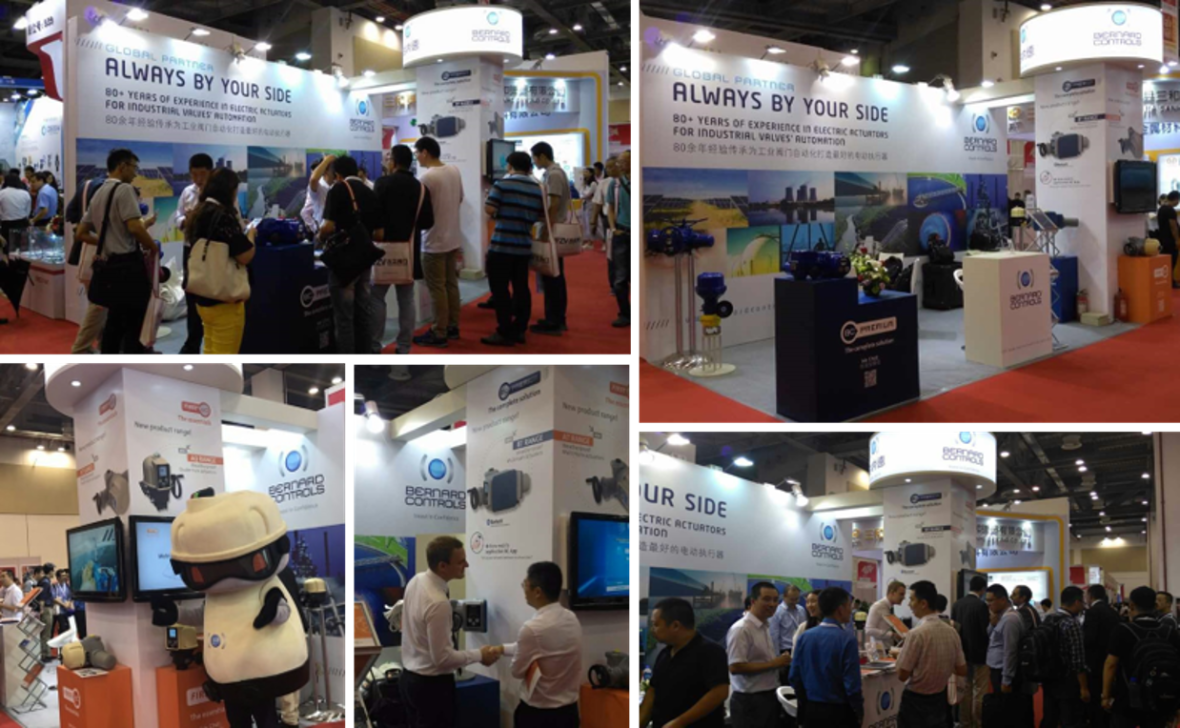 BERNARD CONTROLS CHINA was pleased to welcome all the numerous visitors who came on its booth to discover these new ranges of multi-turn electric actuators during the event.
The AT range, with 6 multi-turn references under the FIRST BC label, has been created for moderate environmental and operational constraints, to offer to users the essentials: the key functions to operate their valve safely and efficiently in case of standard applications.
The BT range, a range of 6 multi-turn references from the BC PREMIUM label, has been designed as a modular evolutive platform with many options to offer to customers the perfect solution for easy and safe management of the most demanding applications.
Soon available in 2018, you can get a first presentation of these multi-turn electric actuators AT&BT. For additional information, do not hesitate to contact our sales teams.
BERNARD CONTROLS CHINA was also proud to display the new AQ range of quarter-turn electric actuators. Already available, these products are super compact, with full metal enclosure and integrated LOGIC control with Bluetooth as standard.