Our group

Women Talents
Women Talents
According to INSEE (French National Institute for Statistical and Economic Studies), women represent in average 30% of the collaborators working in industrial sector's companies. Therefore, BERNARD CONTROLS always paid a special attention to the parity between men and women.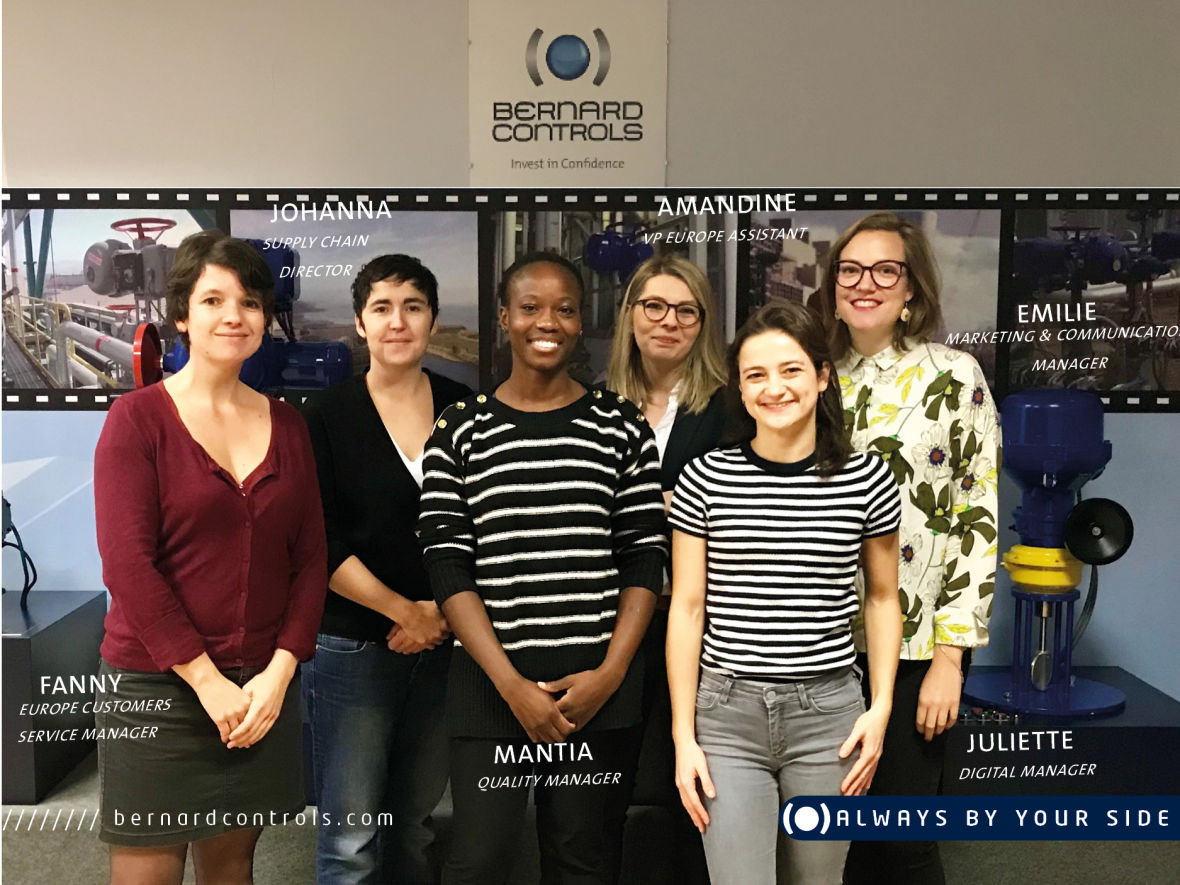 In fact, our ambition is to provide equal opportunities women & men. Bernard Controls China, already 50% of the managers are Women. ( cf: World Day | Women's Day - focus China )
BERNARD CONTROLS teams are truly dedicated to your satisfaction and commits to deliver you the best services everywhere around the globe. From Supply Chain to Customer Service going through Quality, Marketing & Communication and of course Digital Marketing (all represented in the picture), BERNARD CONTROLS has the advantage of having on its staff highly-qualified professionals women.
BERNARD CONTROLS' role is constantly evolving to meet your growing expectations, which are the driving force behind all our products and services. BERNARD CONTROLS vocation is not only to design electric actuators and customized solutions, but also to commit to this shared desire to achieve high standards.
With an organization designed to stimulate development and creativity, we are able to design and build extremely high-tech products. By constantly enhancing our skills and processes, we are able to optimize the quality of your products and services. Innovation is omnipresent in our company.
We have the advantage of having in our staff man and woman professionals with many experiences in their area. And today, we choose to put forward our women talents under-represented in the industry but equally important to men obviously. ( cf: World Day | Women's Day - focus France). Together, put forward women working in a high technical industrial field as BERNARD CONTROLS.