News

A new milestone in BERNARD CONTROLS ...
A new milestone in BERNARD CONTROLS worldwide organization
Always by your side is a commitment of BERNARD CONTROLS to be available to accompany customers in all their projects throughout the globe. This promise is made possible thanks to a global-local Group organization implemented since 2014 and which now reached its final stage with the creation of a new Operating Area 'India, Middle-East, Africa'.
This evolution results from BC development in the Middle-East region driven by our Dubai Operating Unit BERNARD CONTROLS Middle-East. The local team there brings a responsive local support to key Oil & Gas projects especially, in collaboration with all other Operating Units involved in this global business, and with the dedicated support of a Vice President Oil & Gas. Then, in this area, a new entity has also been recently established in Ivory Coast – BERNARD CONTROLS Africa – to boost the existing business of our local agents & distributors and develop a qualitative local support.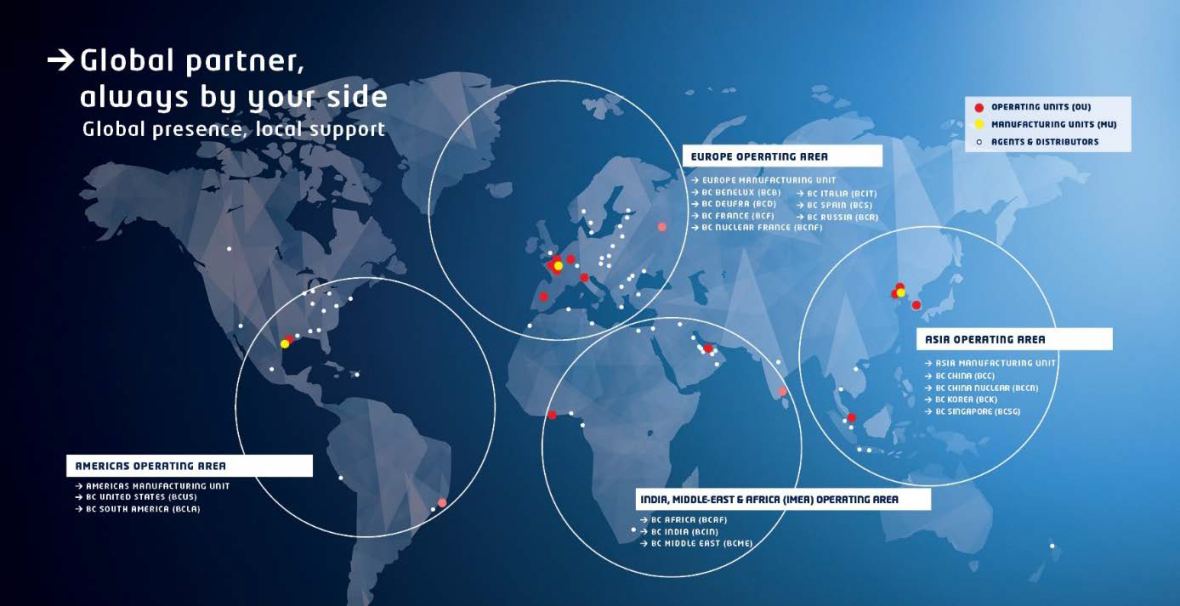 Furthermore, the former 'North America Operating Area' now turns into 'Americas Operating Area' and includes the whole American continent, from Canada to South America. A new manufacturing unit is under process there in order to be able to deliver customized solutions to local customers within a good response time. This is definitely the first step of a local production strategy.
Thus, in a Group organization focused on customer support and satisfaction, you can rely on BERNARD CONTROLS expertise whatever your location; each of our four Operating Areas gathering local sales teams, local R&D and progressively, local manufacturing facilities.
download the .pdf